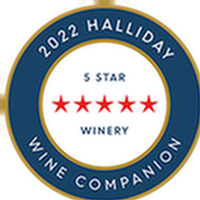 CELLAR DOOR TASTING ROOM

Visitors can sample our wines and olive products at our custom made recycled Oregon and Sandstone bar or outside on the verandah overlooking our vineyards, olive groves and the Yengo and Wollemi National Parks.The cellar door tasting room and winery is located in our beautiful Australian style building which features wide sweeping verandahs surrounded by our vineyards, olive groves and stunning mountain views.
Explore Whispering Brook's handcrafted wine and olive oil production
Experience a day in the life of a viticulturist, winemaker and olive producer. Our walking tours into the vineyard, olive grove and winery uncover what happens behind the scenes.We are excited to offer several educational experiences. Bookings are essential due to space limitations.

Photogallery rendered here.
The cellar door tasting room has a soaring ceiling with exposed timber trusses. It also features four pairs of French doors, two pairs of lovingly restored windows and large custom built recycled Oregon entrance doors – with views across our vineyards, olive groves and the surrounding National Parks. A fantastic cubby house is located just outside to keep children busy.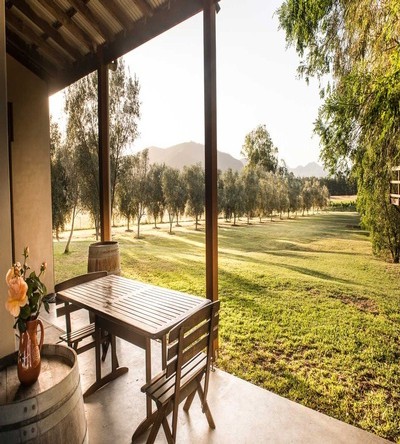 Tables and chairs are placed around the verandah so that you can sit and relax enjoying our wine, kalamata olives and olive oil from our tasting room. Or enjoy a relaxing picnic on our lawn overlooking the Wollemi National Park.
For those who want to learn more about the viticultural techniques and soils which are integral to our wines, we can arrange a guided walking tours of our vineyards - details under experiences.
OPENING HOURS
Thursday to Sundays, 10.30am to 5pm and at other times by appointment.