NEWS & REVIEWS
Australia's best winter wines - James Halliday
Whispering Brook Single Vineyard Hunter Valley Shiraz 2017
The demand for our red wines has never been higher.
Hand-picked, cold soak, five-day ferment, basket-pressed to French oak (30% new) for 16 months maturation.
Excellent colour; a virtuoso display of variety, vintage and place - thus a great Hunter shiraz from a great vintage, full-bodied but balanced.
14.5% alc, screwcap. 97 points, drink to 2047.
Wine Companion - James Halliday
Enjoy wine with handcrafted olive oil at Whispering Brook
Things to do in the Hunter Valley: Where to Wine, Dine and Unwind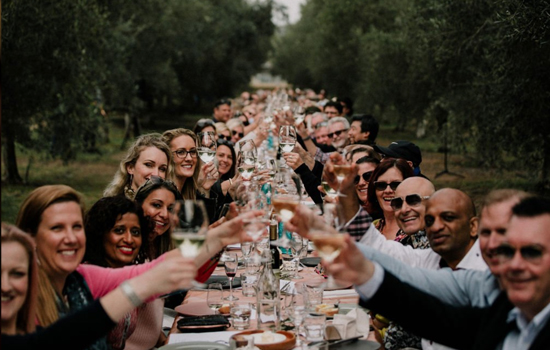 A charming winery and olive grove, Whispering Brook will transport your taste buds to the heart of Greece. Their deliciously unique tasting experience combines handcrafted olive oil together with a selection of their finest vintages. Learn about olive cultivation, harvest, and artisan methods of olive and olive oil production, all the while sipping on some of their signature Hunter blends.
They also run a series of long table lunches nestled in the olive groves. Look forward to a Mediterranean share-style banquet with accompanying Whispering Brook wines, plus guest speakers and live music. 2020's lunch date is yet to be announced, so keep a look out on the website for further updates.
Little gems : Broke Fordwoch
Just 10 minutes from the heart of Hunter Valley, Broke Fordwich is one of Australia's oldest winemaking areas. Acclaimed for its premium vineyards, fine dining and outstanding natural beauty, take some time to explore this New South Wales little gem.
Located in a picturesque pocket of Australia's oldest winemaking region, the Hunter Valley, Broke Fordwich is renowned for its family-owned and run boutique wineries that offer a variety of award-winning wines. The Broke Fordwich Wine Trail will invigorate all your senses – each cellar door is nestled in a valley of incomparable beauty and majestic landscapes.
Whispering Brook takes its name from the Wollombi Brook that borders the property, discoverable via the vineyard and olive grove walking tours offered at the winery's cellar door. Linger with artisan wine on the veranda, enjoy a light lunch, or participate in an educational tasting to find out the secrets of the makers.
Winemakers: Susan Frazier and Adam Bell
Key varieties: Shiraz, touriga nacional, semillon, chardonnay, tinta cao, sousao
Flagship wines: Whispering Brook Single Vineyard & Basket Press wines
James Halliday names Whispering Brook as a 5-star winery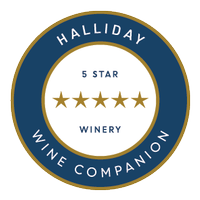 See the beauty, experience the life, taste the wine. The subtle difference of artisan in every aspect. Whispering Brook is committed to making wines of distinction that have a sense of time and place. We are honoured to be recognised for this commitment.
We are thrilled to announce that Whispering Brook has received the highly coveted honour of 5-star winery status again in the 2019 James Halliday Wine Companion.
NSW – Hunter Valley – Hunter rewards adventurous visitors
The Hunter Valley has several wineries that should be on any visitor's "must do" list: Tyrrell's, McWilliam's Mount Pleasant and Drayton's are old-established family companies while Brokenwood and Hungerford Hill are more modern icons, both celebrating their 40th birthdays in 2010.
But for those who are making return visits to the region, it pays to visit some of the Hunter's roads less travelled, where you find boutique wineries and a peace and quiet that's hard to locate in and around the busy Pokolbin region.
This itinerary takes in two of the Hunter's less visited regions; Broke and Mount View, where the winery experience is usually a far more personal one.
Both may be less than a 15-minute drive from Pokolbin, but offer a charming and less commercial experience.
Whispering Brook is a family-owned boutique vineyard and olive grove that produces a range of well-made wines. The cellar door has sweeping verandas and terrific views and there is also on-site guesthouse perfect for those who enjoy being off the beaten track. Cheese and antipasto platters are available at cellar door.
You must taste: The semillon and the rose are both appealing.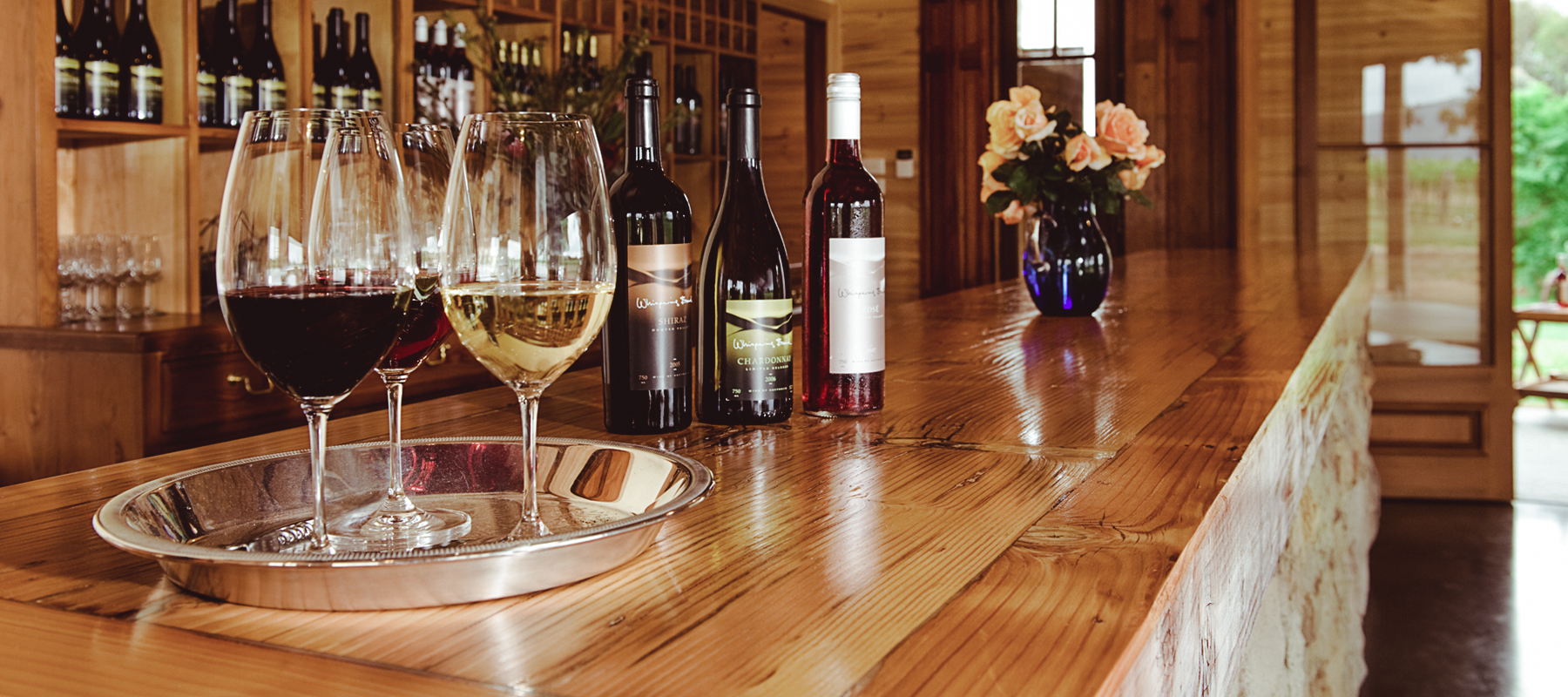 Small producer Colvin a big success at Hunter wine show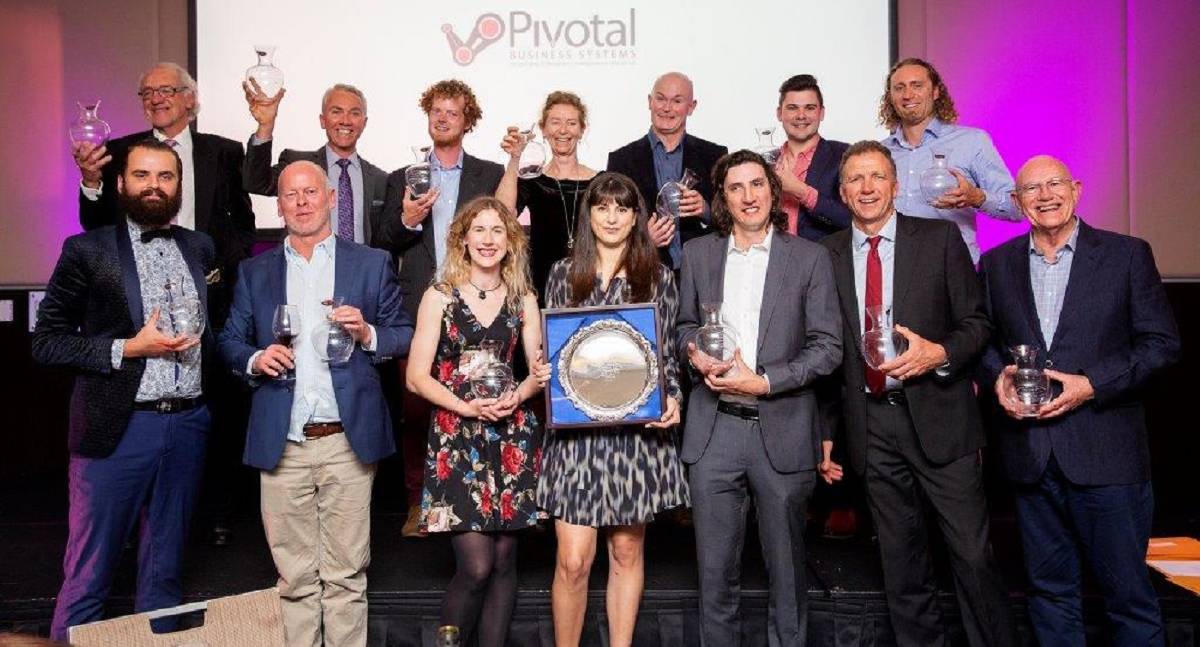 2018 Hunter Valley Boutique Wine Show trophy winners celebrate. Photo: Kathleen Mackay photography
ONE of the Hunter's smallest producers, Colvin vineyard in Ekerts Rd, Pokolbin, last week made a great big impact at the 2018 Hunter Valley Boutique Wine Show at Maitland.
With 6ha of vines and sales of up to 2500 cases a year, the Colvin brand won three trophies, including best white of the show and three gold medals.
It was a haul bettered only by ace winemaker Andrew Thomas, with five gold medals and four trophies, three of which went to his 2017 Elenay Shiraz, judged the show's best red, the best 2017 shiraz and winning the Dr Ray Healey Trophy awarded by the now-retired veteran show judge.
The show attracted 298 entries from 49 producers and was judged by a panel headed by winemaker Keith Tulloch.
Show awards were presented last Thursday night at a dinner attended by 146 guests at Crown Plaza Hunter Valley.
All the winning Colvin wines, the $45 Colvin 2009 Semillon (best white of show and best open vintage semillon), $30 Colvin 2017 Semillon (best 2017 semillon trophy) and $60 Colvin 2014 Sangiovese (open vintage other red varieties gold), are available on colvinwines.com.au.
The vineyard was established in 1967 by a group that included Frank Margan, a pioneer wine writer and restaurateur and father of top vigneron Andrew Margan. It has been owned since 1993 and upgraded by Sydney lawyer and formerCEO of the Institute of Company Directors John Colvin and his wife Robyn.
The vineyard is managed by Tyrrell's, which uses the grapes in its own brands. The expert hands of Andrew Spinaze and Mark Richardson, make the Colvin wines at Tyrrell's winery.
John Colvin is the brother of high-profile Sydney PR consultant Deeta Colvin, who owns the De Beyers Rd, Pokolbin, Mistress vineyard with her husband lawyer, businessman and 2000 Sydney Olympics bid chief Rod McGeoch.
The Thomas 2016 Elenay Shiraz, which is sells at $55 a bottle atthomaswines.com.au and the Mistletoe Lane, Pokolbin, cellar door, won the best 2016 shiraz trophy.
The triple-trophy 2017 Elenay scored a 97-point gold medal in the 2017 shiraz class and the Thomas 2017 Belford Shiraz and 2017 Dam Block Shiraz also won gold in the same class, but the three won't be released until May 2019.
Andrew's fifth gold medal came in the open vintage semillon class with the 2013 Cellar Reserve Braemore Semillon, not being released until next September.
Tranquil Vale vineyard won two trophies with its $27 2018 Semillon, taking the best 2018 semillon and Stockhausen Trophy awarded by Hunter legend and show judge Karl. It's at tranquilvale.com.au and the Pywells Rd, Luskintyre, cellar door.
Founded in 1997 by Phil and Lucy Griffiths, the 8ha Tranquil Vale vineyard and accommodation is run by their budding winemaker daughter Connie and husband Randeep.
Husband and wife winemaking team Susan Frazier and Adam Bell brought an interesting new aspect to the prize list when their $45 Whispering Brook 2017 Basket Pressed Touriga Nacional won the trophy for the best open vintage other red varietal. Susan and Adam took a shine to the Portuguese variety during a visit to Portugal and on their return grafted touriga nacional cuttings onto some of the shiraz vines in their 7.5ha Broke vineyard. The trophy-winning wine is available on whisperingbrook.com and the 165 Rodd St, Broke, cellar door.
Two other husband and wife teams, Denman-based Brett and Linda Keeping, and Hart and Hunter winemakers Damien Stevens and Jodie Belleville, were among the major show winners.
The Keepings continued their run of show successes with a Hunter Boutique trophy and two gold medals for the $26 Two Rivers 2017 Vigneron's Reserve Chardonnay (best 2017 chardonnay and 96-point gold) and $20 2017 Stones Throw Semillon (2017 semillon gold medal) both on tworivers.com.au and at the Yarrawa Rd, Denman cellar door.
Jodie and Damien claimed two trophies and two gold medals with their $30 Hart and Hunter 2017 Oakey Creek Semillon (best 2017 semillon) and $35 2017 Black Series Shiraz-Pinot Noir (best open vintage red blend), both of which areat the 463 Deasys Rd, Pokolbin, cellar door and on hartandhunter.com.au
The Newcastle Herald | By John Lewis
Trophy for a Portuguese varietal - Whispering Brook's 2014, 2017 & 2019 Touriga National
The best vintage in living memory in the Hunter Valley has produced a trophy for Whispering Brook's 2014 Touriga Nacional at the Hunter Valley Boutique Wine Show. This has just been followed up with another trophy for the stella 2017 Touriga Nacional. It may even eclipse the 2014 vintage!
The wine is the result of a trip to Portugal in 2007 by Whispering Brook's owners and winemakers, Susan Frazier and Adam Bell. Through a winemaking friend based there, Susan and Adam spent a number of weeks visiting wineries across Portugal, where they fell in love with the variety Touriga Nacional. They believed that climatically, it showed real potential in the Hunter Valley given the similarities particularly with the area around Alentejo in the south central area of Portugal.
After sourcing appropriate Touriga Nacional cuttings in Australia, Susan and Adam grafted over a block of their Shiraz to Touriga Nacional at Whispering Brook in 2008.
Whispering Brook's first vintage of Touriga Nacional was in 2011. The 2014 Touriga Nacional is comprised of 100% estate grown Touriga Nacional. The owners believe that Touriga Nacional has a great future in the Hunter Valley. It has much of the varietal characters which they tasted and loved in the Portuguese examples of Touriga Nacional, but with a Hunter twist.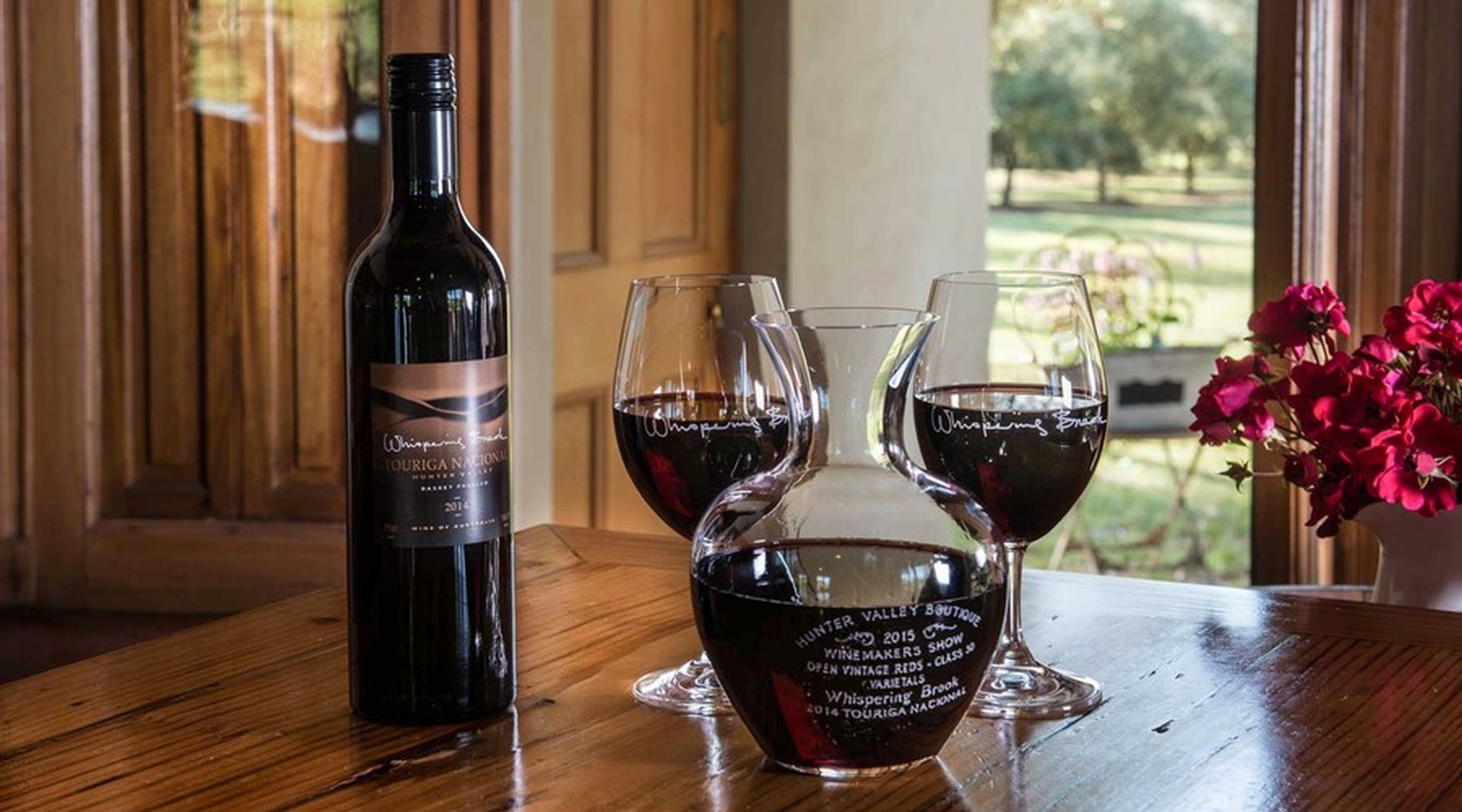 Meet the Winemaker
Celebrated wine journalist, TV personality and wine educator Debra Meiburg MW chats to Susan about living the dream as a country-born girl, who pursued a career in FMCG and finance in the city, then returned to her roots in agriculture and got into the wine business. They discuss the best part of winemaking,
Whispering Brook`s "handmade" policy to ensure the very best quality grapes, hosting cellar door visitors (and all their interesting questions!), the best part about Susan`s job and more.