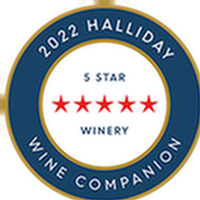 CURRENT RANGE OF OUR WINES & OLIVE OIL
Whispering Brook is committed to making wines of distinction that have a sense of time and place. A rare strip of terra rossa soil is a key ingredient behind our artisan wine and olive estate established in the prestigious Hunter Valley, Australia.
We also make a range of olive-based products from our olive grove, including table olives, oils and infusions. The subtle difference of artisan in every aspect!

WINE CLUB MEMBERS
Members receive special prices and access to aged and limited release wines, so make sure you sign in now.

Available to wine club members only. Join today if you aren't already a member
Available to wine club members only. Join today if you aren't already a member